Finally the time has come to post about the last tree I painted as a part of the
contemporary art tree project
I invented and already previously posted about several times.
Pop Art
- one of my favourite contemporary art styles. I'm sure Pop Art is one of the most known movements, so I'm not going to go much into the details about it. I can only say that what I like about it is its
kitschiness
and irony, connection to adverts,
comic books
and popular mass culture - all the very visual forms of expression!
I also thought it would make sense to put all the rest of the trees already mentioned before together in the same post. So here they come one by one:
Cubism
tree from
Out Of My Tree
post:
Art Nouveau
tree from
Art Nouveau Triumphs!
post: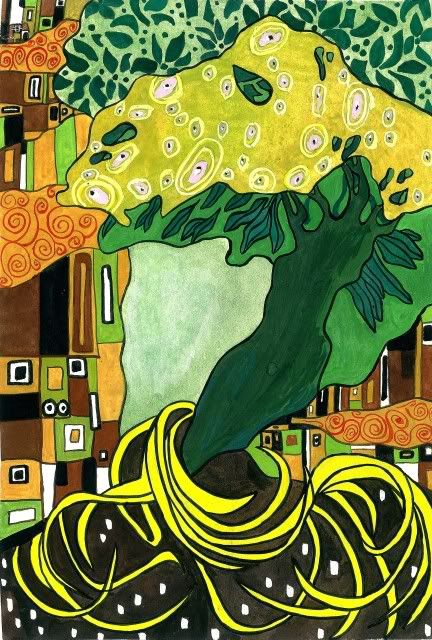 Constructivism
tree from
Tree time
post: