I will be posting some pictures from my summer travels these days - some flashbacks into the summer with lots of things I saw and learned from the travels. It's best to start with where I left this blog in June - my trip to Russia and Belarus.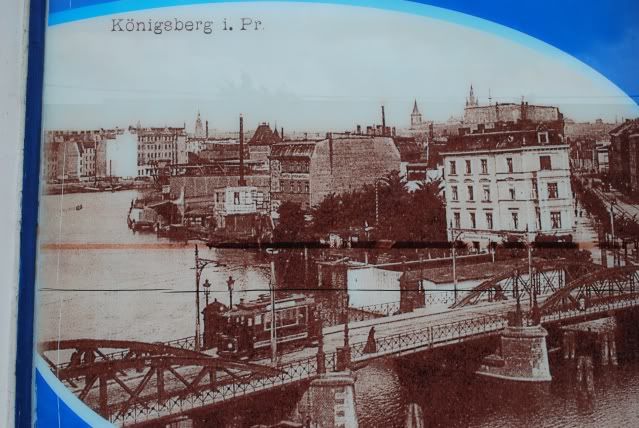 If you look at
the map of Russia
you will see a tiny piece of land between Poland and Lithuania, which is not connected to Russia's main territory - this is
Kaliningrad oblast
, which with the fall of Soviet Union and independence of Lithuania and further its and Poland's joining the EU became even more politically isolated. The oblast's largest city and the administrative center is
Kaliningrad
- formerly known as Königsberg, which was a major city of the historical state of Prussia and the capital of the former German province of East Prussia, partitioned after World War II between the USSR and Poland.
Walking around the city and speaking to the people one can easily spot the clashes between Soviet and German history and culture.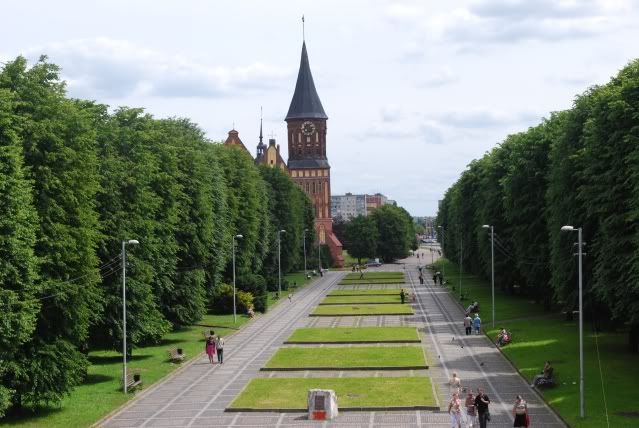 Königsberg Cathedral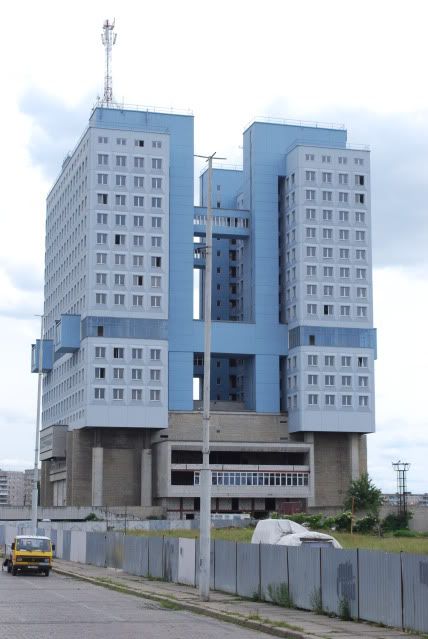 This is the "House of Soviets", built on the ruins of Königsberg Castle, the remains of which were destroyed by the Soviet authorities. But the foundation - the cellar of the Royal pcastle - was too week. The whole project had to be abandoned. The location is the very centre of Kaliningrad. Today the building is still an empty shell - a monument of a grandiose failure.
Some of my favourite snaps from the streets:
- Inscription on the graffiti: 'Be quiet, or you might be heard'
- I do :)
- a dog enjoying the sun
- a real friend
- our bill for coffees at a local cafe.
- and fields around the city all covered with violet lupins - very beatiful.
I spent only 1 day in this city - and I can easily call it one of the most controversial cities I have been to in my life. This city is far from being 'usual'. The words of philosopher Immanuel Kant who was born and died in Königsberg amazingly well go with what happened to this city after World War II.
'Two things fill the mind with ever-increasing wonder and awe, the more often and the more intensely the mind of thought is drawn to them: the starry heavens above me and the moral law within me.'
All photos by Arek