I am finally back, trying to find the suitable words to express the incredible experience of visiting
Portugal
. Portugal definitely is a whole world to discover..!
...We wake up in
Ericeira
to the sound of the birds welcoming the new day, open the door and see the bright sun's glittering light reflecting in the ocean, which spreads right in front of us.
Lisbon
we hit the streets and walk on the patterned cobbles up and down - surrounded by the white, yellow or
azulejos
covered buildings with their beautiful big windows traditionally painted in white and dark green.
Alfama
.
Fernando Pessoa
statue, and right in front of it we pass a magic place, one of the oldest and most famous cafes in Lisbon -
A Brasileira
.
vilas
we find ourselves in a very old and picturesque town
Óbidos
.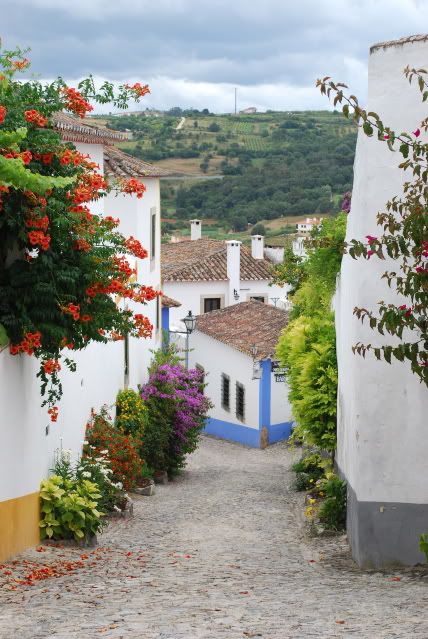 bacalhau
with some fresh
vinho verde
and while we wait we amuse ourselves by looking at the town's narrow streets with white walls of houses covered with flowers and at the Medieval
Óbidos castle
. It is calm, quiet and the beauty is all around us... it seems we went back in history...