It seems that summer and busy time at work are a really bad combination for blogging :( . And unfortunately it doesn't seem to be getting any better for me... I'm not sleeping much these days. I was in Warsaw this week and the next one I am going to be in the UK - also for work. So today after such a long absence I'm back with some colourful memories of our
trip to Portugal
. There are so many things to mention about this trip... I just wish I had enough time!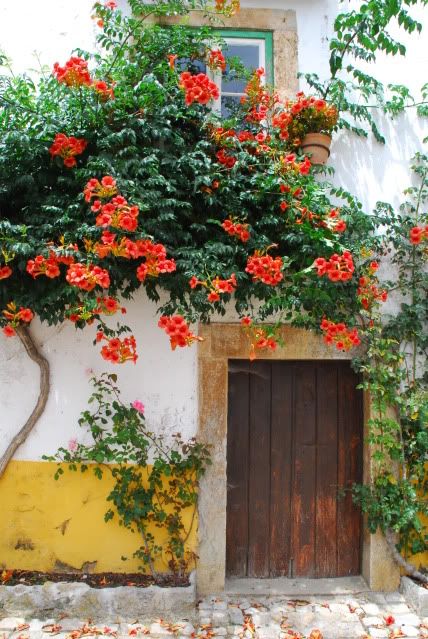 We were lucky to visit a small town called
Óbidos
. It is located on a hill and is encircled by a fortified wall and has an ancient
Moorish
castle. The well-preserved medieval look of its streets, squares, walls and its massive castle make the town a very picturesque place to visit. And when visiting, it is compulsory to try the local cherry liquor called
ginjinha
. But what struck me most about
Óbidos
was how colourful the place looked. And here is the reason why - the town was literally drowning in flowers! (and I couldn't stop taking pictures)
The colours are so bright, that sometimes it is hard to believe from the distance all these flowers are real. But when you come closer...