I think every person at some point of time in his or her life collects something. There are so many things, which can possibly be collected - starting from good old stamps and coins, ending with... coat hangers or doll faces...
Collecting
definitely brings positive emotions and - often, but not always - develops the knowledge or skills - or at least this is what collectors like to think ;)
These wonderful purses were photographed by me in
Venice
and they all are produced locally. I found a great variety of colours, shapes and sizes - all too beautiful to be true! It was really hard for me to resist the temptation of buying many of these sweet little things at the local leather shop...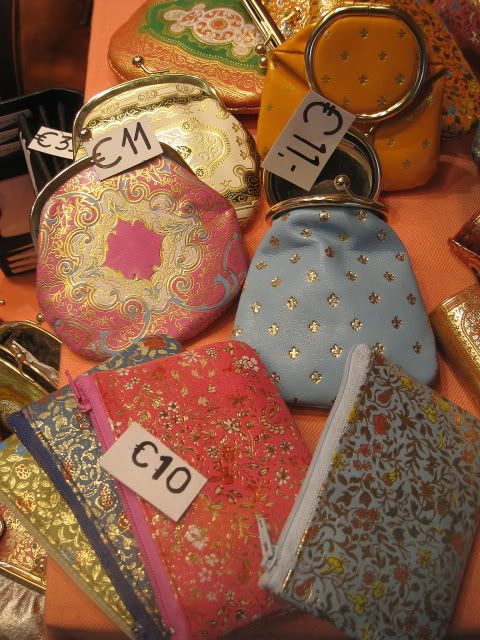 My collection is not very big as I started it not long ago plus I only buy purses for everyday use... But I can still say that I already have several rather cute items :) For some reason I think purses are charming - they are so small, a bit old fashioned yet exquisite... just like this one: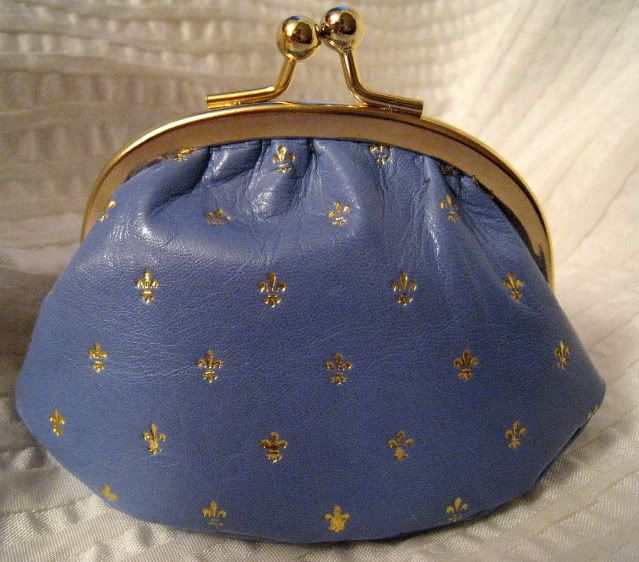 I came to thinking that one good way to collect things without actually storing them would be just to photograph them. Then you can have a collection of something and it won't take up any space at all :). It also has a practical side of not having to spend too much on your collections - plus you could collect pretty much anything!