It's always weird to come back after a long silence - it's like discovering a completely new territory all over again... even though I do realize this is my good old blog :) - it's still a little strange to write all this. Well - if this is a valid excuse for not writing too much (or rather at all..) - I've been busy this summer. Summers are usually busiest for me - not much time to blog at all :(. But I also truly believe you need to have the right state of mind in order to produce anything meaningful to publish on your blog - and also the right weather to do so. For me the colder - the better it seems ;).
If I think of it, before my last post on this blog I was still happily living in Gdansk, happily unmarried, happily working for the same company for the Xth year... And then the time came to change it all, so now it's 'good bye happy Gdansk' - 'hello happy London'. Actually I need to see whether London is happy. I'm curious.
Then we also got married this summer. I can tell you one thing: the person who never wanted to marry, cried of emotion on her wedding day. It was a great day and a great feeling :).
I also needed to find another job... and though I still haven't decided about which one to take, looking for a job was a very refreshing and rewarding experience. I learned one needs to go through this experience once in a couple of years - the adrenaline makes you suddenly more agile and motivated to learn something totally new. And you realize how many opportunities you were missing while working comfortably at the same place! And then probably the best part is when you get these job offers and you have that feeling that finally it's you who is getting to choose, instead of being chosen. There is also the pain of making that choice involved of course, but hey, who has ever complained of having options?
Apart from all these boring things I still have loads of travel- (and not only) photos to share - from Berlin, Athens, Greek islands, etc. Can't wait to do that. I think I need a blogging vacation - read: vacation when I can just blog!
Well, enough about me. I wanted to thank you all - for dropping by and saying 'hello' and sharing comments, thoughts and for your e-mails. I wish I was more responsive - most of my blogging time was consumed by job search - but it was great to hear from you!
Recently I can't get enough of
this blog
- you definitely need to check it out - just go inside the posts - as more images are hidden there. This blog is written by a Russian roofer. You could define 'roofing' as a sort of industrial tourism where illegal climbing of roofs, bridges, metro, towers and other constructions is involved. This blog is a chronicle of him climbing the famous and infamous roofs and taking all of these breathtaking pictures - being and not being caught. I hope you enjoy it as much as I did. Russian speakers - don't mind the word on the last pic :)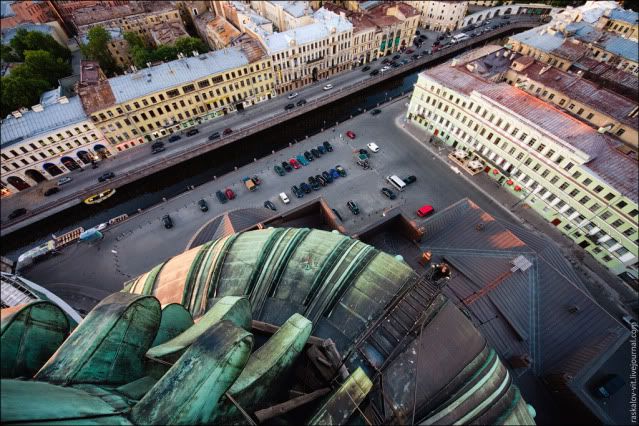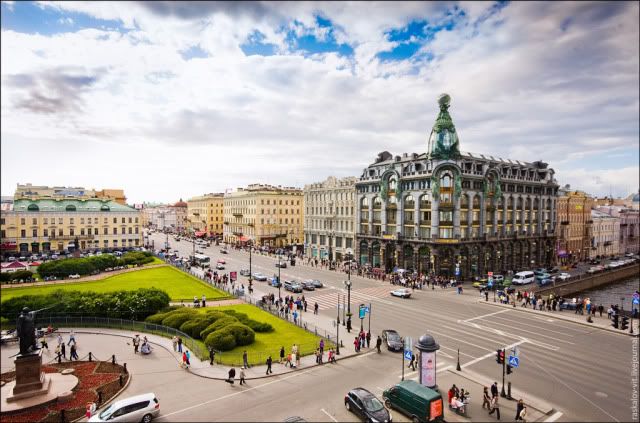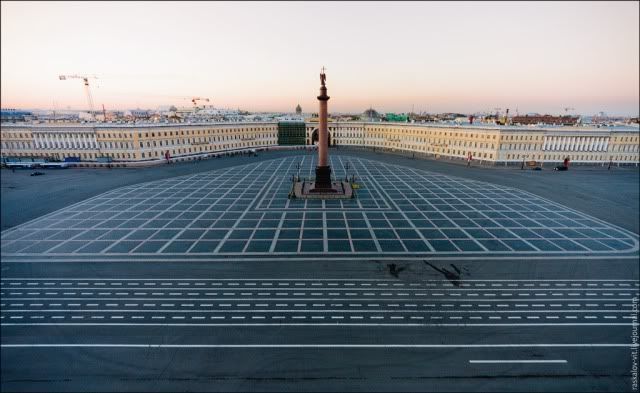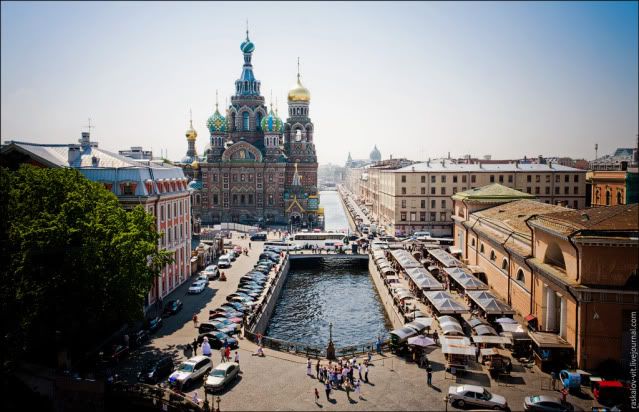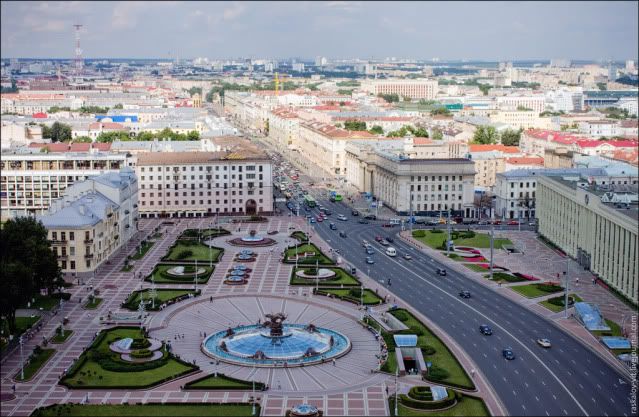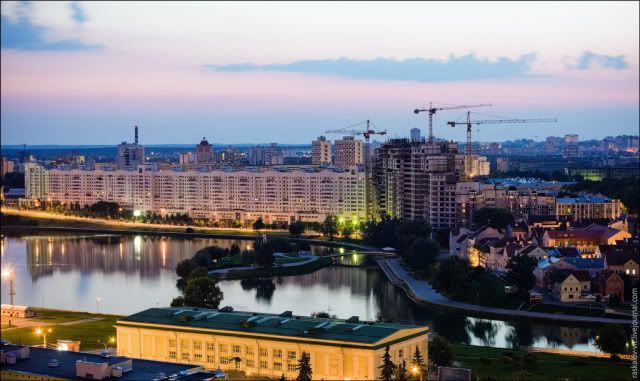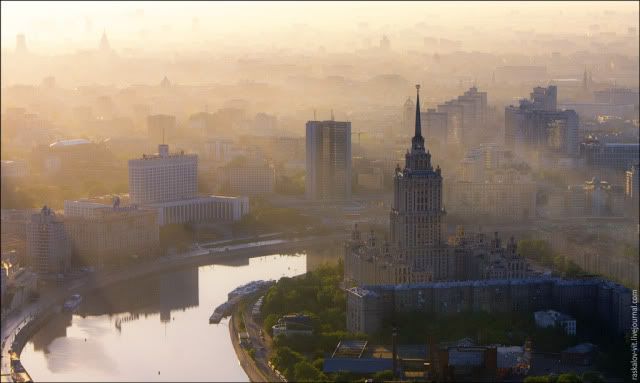 all images by Raskalov. Cities photographed: Saint Peter's, Minsk, Vyborg and Moscow