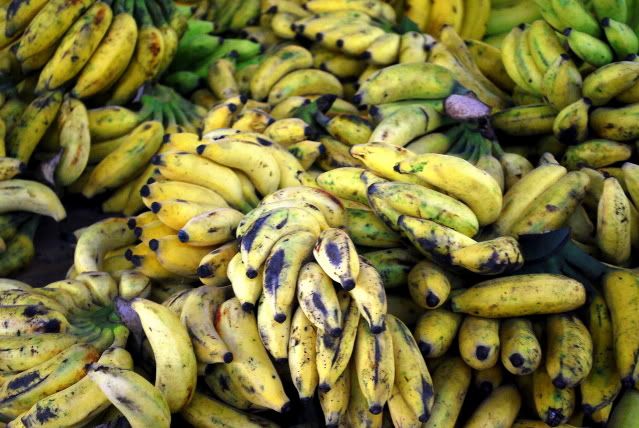 One of the most fascinating things in India is its cuisine. Another even more fascinating thing in India is the attention food is given in this country. It literally starts with people asking you if you have eaten instead of saying 'hello'!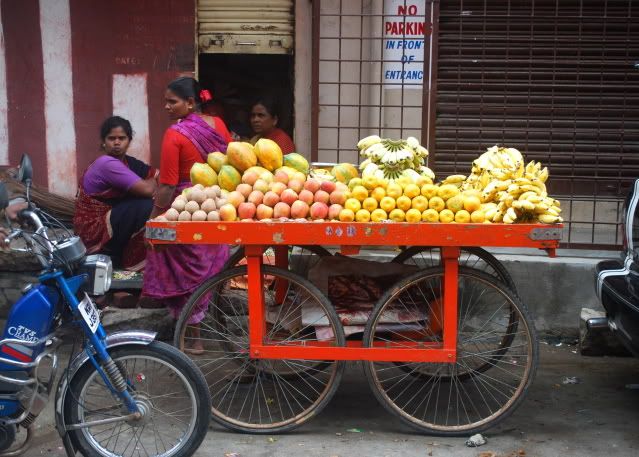 This is how fruits are sold everywhere
Women cook fresh food for each course of the day and you wouldn't believe how complicated and time consuming the proper traditional procedures of cooking are, how rich the ingredients and how varied and unusual the combination of tastes is. A woman - who normally is the one who cooks for the family can spend the whole day in the kitchen in order to cook enough food for the day to feed her family. It is common she would have someone come to clean and wash up, but the outsiders are normally not trusted with the food. After she cooks all the food she is also the one who serves it. And as she does this, she is not supposed to eat herself. So she would make sure all the family is fed, gets to try all the various dishes and is full. Only then would she grab a bite herself.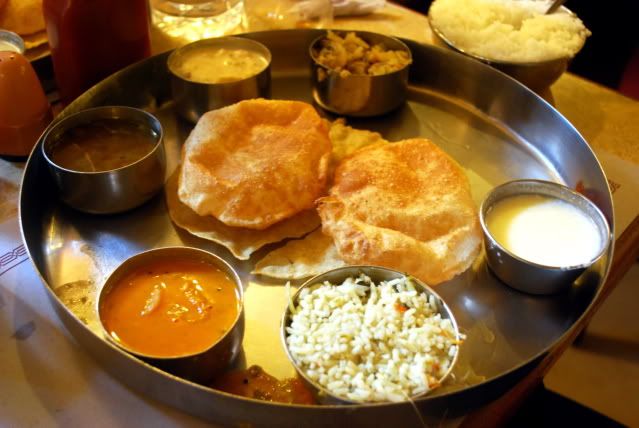 Photos by Olga & Arek
Most people eat with their hands in India. Many say the food tastes better this way as there is no contact with inferior objects (cutlery). Some others insist that it is even more hygienic to eat with hands than when using the utensils - hands are more clean and natural. You would imagine it is easy to eat with hands? Don't be misled! There is a special way to hold the food with all the 5 fingers and then to help it to your mouth with the thumb! It took me a couple of meals to learn to do that - with locals watching me and having real good time :) I think we are not used to touching our food, so mixing it with fingers and spreading around on the plate is quite a weird feeling. I tend to want to use a napkin every five mins when I eat with my hands and end up with a pile of used napkins beside my plate, while Indians neatly finish their meal with their right hand, wait until a bowl of water with a piece of lime is brought in – for better smell - and then wash it.
The plates and dishes here are normally made of steel, rarely ceramics, although now it starts coming into fashion. It is not common to have a dining table in a typical Indian home as families usually eat sitting on the floor.
Learning how to eat :)
It seems India is a home to most vegetarians in the world. It is very common for most of the people here not to eat meat, but also egg and milk – for religious reasons. India offers a whole variety of 'veg' (as opposed to 'non-veg') dishes - the choice of vegetables and fruits is incredible, but the cuisine has also been constantly developing and adjusting for the vegetarian needs of its inhabitants.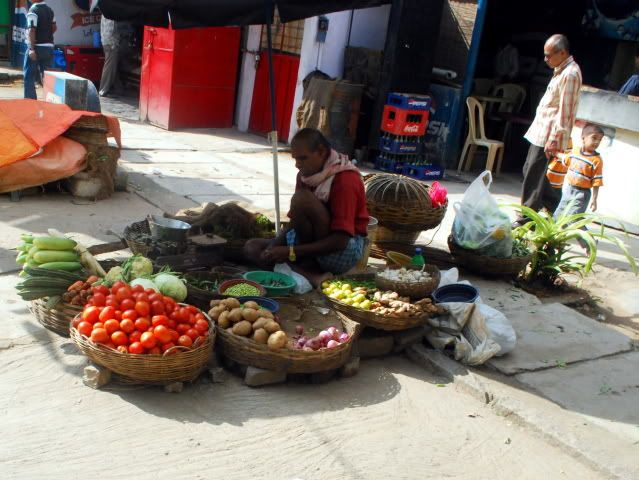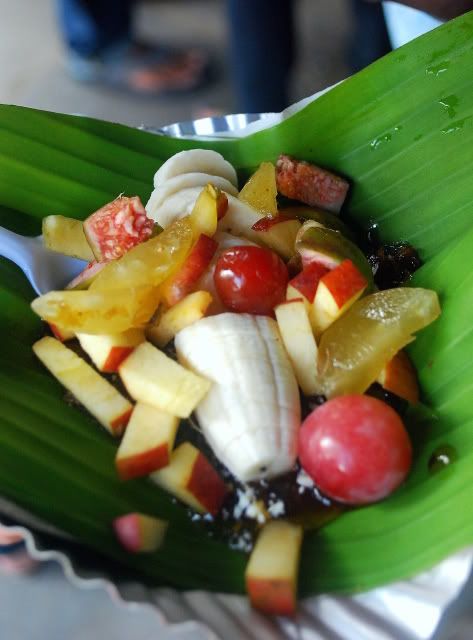 Food is often served on banana leaves which replace plates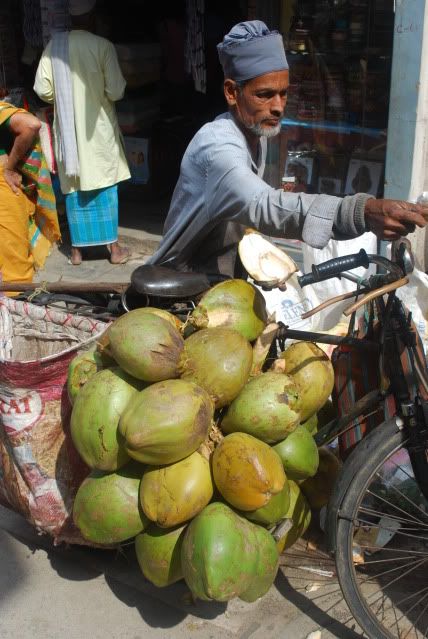 selling coco nuts as food and as drinks
this is how black pepper grows
If you want to go vegetarian - move to India! Just make sure you can adjust to the local spice levels, which for me still remain a bit of a challenge. Food can be so spicy that I struggle to feel any taste at all with my mouth on fire.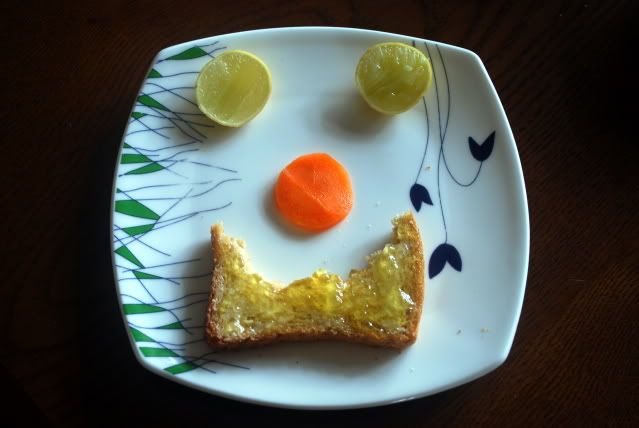 leftovers of our non-spicy breakfast
Indians can't imagine their food without spices. Otherwise the food doesn't taste good – or rather simply doesn't taste at all. So here it is where you come to the extremes of very spicy food, or very sweet - or very salty. For example lemonade - or Fresh Lime Soda, as they call it locally, is made with lime, salt, sugar syrup and masala - it is extremely fresh and tasty – a great combination of salt and sugar mixed together. Fruits sold on the street are also smeared with masala, salt or green chilly sauce. This way you can buy salty pine apple, guava masala, chilly mango, wood apple with something extremely sour, etc.
And apart from that Indians love pickles - any small fruits or vegetables extremely sour and spicy at the same time, unfortunately too strong for my stomack.
Indian pickles - spicy and sour gooseberries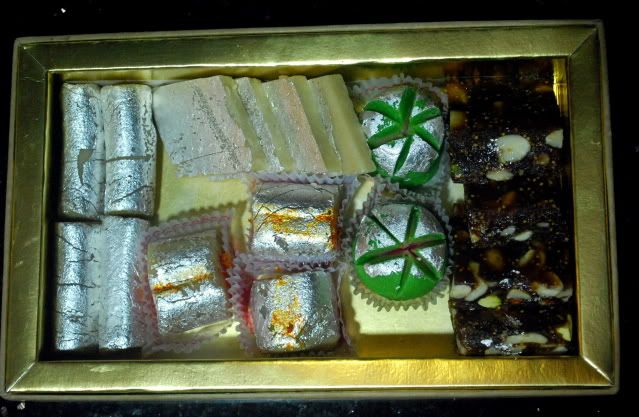 Indian sweets made of milk and cahsew nuts
And last thing is on Indian breads, which are a wide variety of flatbreads and crêpes and are an integral part of Indian cuisine. Their variation reflects the diversity of Indian culture and food habits. Different varieties of Indian bread include: Chapati, Phulka, Puri, Roti, Paratha, Naan, Kulcha, Bhatoora, Baqar Khani, Appam, Dosa, Luchi, Puran Poli, Pathiri, Porotta and many more. Some varieties depend on the kind of grain used to prepare them, and others depend on the fillings they contain.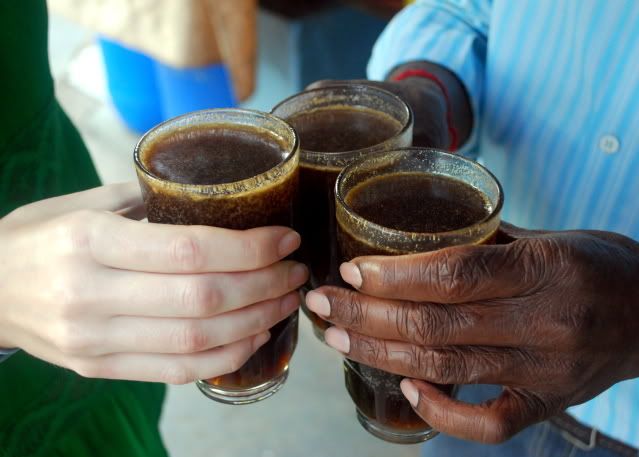 It's true, this is Pepsi masala - a regular Pepsi mixed with salt and spices. A very peculiar taste!
All photos by Olga&Arek