We have just come back from the trip to Eastern Poland to visit family. It was refreshing to contemplate the beautiful nature, seeing storks build their nests, watching people observe their traditions, enjoy the slower pace of life and things done the old way.
I have brought lots of impressions and very probably a couple of extra kilos - just look at all this food! :D
Food is important for the Slavic people - it is a tradition, it is good, and you HAVE to eat! The table for a modest occasion can look like this:
Sometimes it seems amazing that Northern Poland where I live now and Eastern Poland which is about 450km away is the same country. Eastern Poland is so much more like Belarus - home! It was quite hard for me to be just 50km away from Belarus and not drop in. Borders and residence permits make life too complicated :(
And I just can't skip mentioning this cafe we stopped by in the middle of our 6 hr drive back to Gdansk - a place we visit every time we travel East. The building is an old mill which is filled with old traditional furniture (I was fascinated by old lamps and lamp-shades)...
...hand-crafted goods...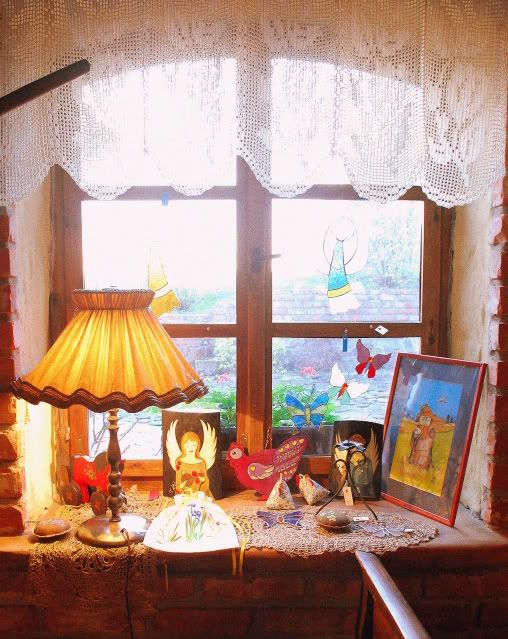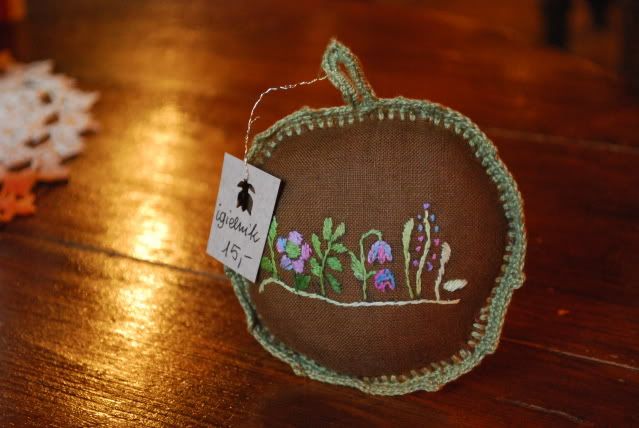 (I just had to buy this little cute pin cushion)
...and one can try lots of typical dishes from the region there.
Yet the coffee is served 'modern' :)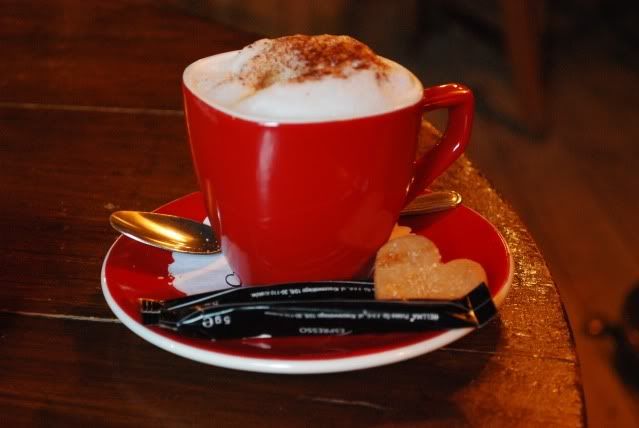 All images by Arek