Dali
's incredible illustrations for Lewis Carroll's
"Alice in Wonderland"
(published in 1865) have caused it to become one of the rarest and most sought-after Dali suites. With the original gouaches published by Maecenas Press-Random House, New York in 1969, the Suite now contains 12
heliogravures
- one for each chapter of the book - and comes with 1 original signed
etching
in 4 colors as the frontpiece. This collaboration brings together arguably two of the most creative minds in Western culture, as both are considered ultimate explorers of dreams and imagination.
The originals of these works are open for public in the
Espace Dali
Museum in Paris, Montmartre - a very unusual and phantasmagoric place to visit, which I really recommend.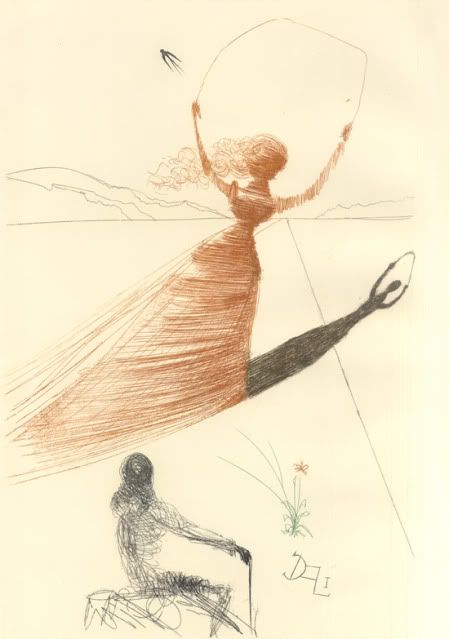 Alice Frontis Piece
Down the Rabbit Hole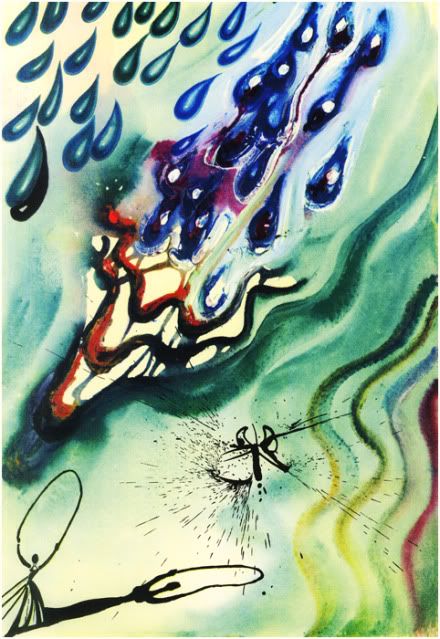 The Pool of Tears
A Caucus Raceanda Long Tale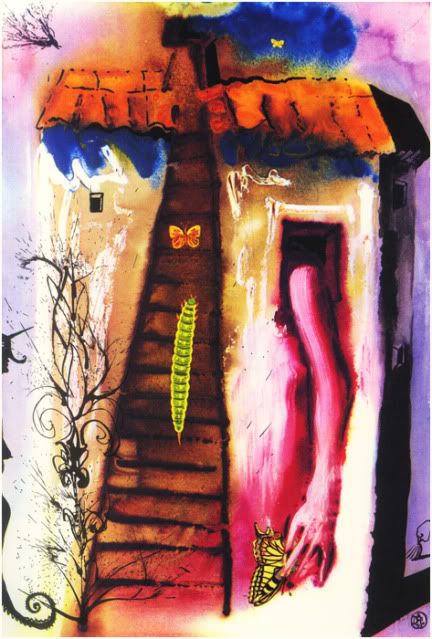 The Rabbit Sends in a Little Bill
Advice From a Caterpillar
Pig and Pepper
Mad Tea Party
The Queens Croquet Ground
The Mock Turtles Story
The Lobsters Quadrille
Who Stole the Tarts
Alice's Evidence