It felt too good to go through the summer pictures and remember all the warmth and all the colourful moments while writing
my previous post about Spain
... Now I can't help but post about summer again - especially when it's so gray and humid outside...
This post's highlight is the famous
Ibiza
coffee and snack place called Croissant-Show.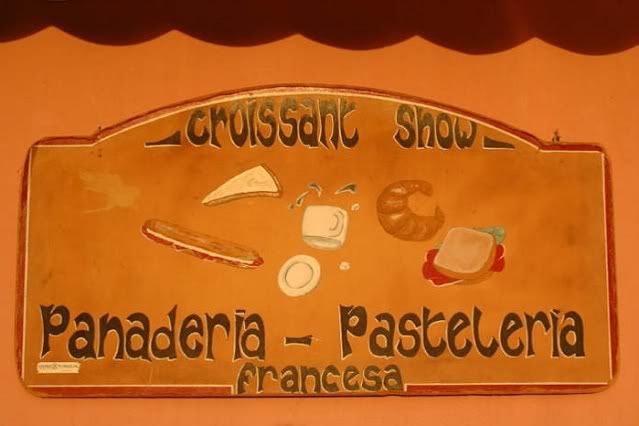 Image by Google
Located at the foot of the beautiful main gates to
Dalt Vila
on the corner of Mercado Viejo of the town of Ibiza - this is more a movie set than a busy cafe.
Image by Google
The cafe opens very early (with first coffees served at around 5am) - just on time for returning party clubbers as well as the island's workers who've just finished their early morning shift. Then it truly comes alive mid-morning when the late risers and travelers arrive for their coffee and breakfast.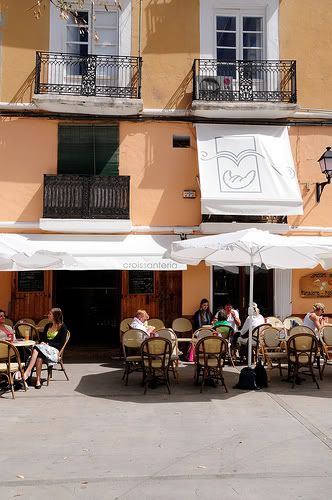 Image by Google
I can't imagine having a better breakfast in Ibiza somewhere else than at Croissant-Show :) This is a heaven for pastry lovers as everything is baked in-house!
Image by Olga
The friendly owner of the house - Andres - is an eccentric Frenchman who as he twists his Dali-esque moustache with a sparkle in his eye, is obviously the star and the show maker! He is actually the secret ingredient which makes this place iconic - a slice of island life with a sugary lining. He is charming and full of character, and consistently busy with an international and friendly crowd from breakfast through to the hour where after-club snacks are on offer.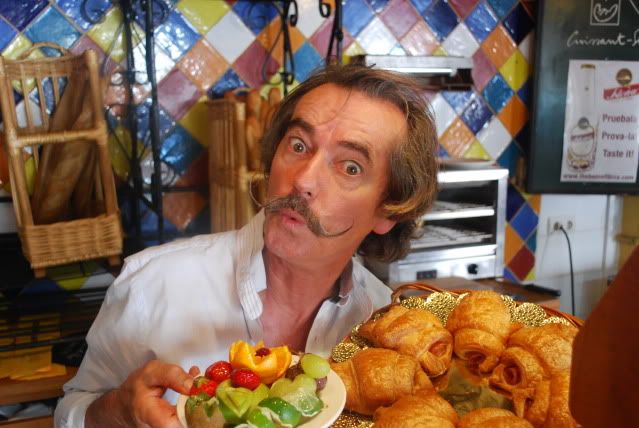 Image by Arek
Sip
café con leche
, cocktails, fresh juice or locally produced
Hierbas Ibicencas
... Inside, for your hungry eyes (and mouths!) - a mouth-watering glass cabinet is full of freshly made buttery croissants, chocolate buns, quiches and savoury pastries, plus desserts including fluffy whipped lemon meringue pies, raspberry tarts and rich chocolate brownies.
Image by Google
Freshly baked baguettes become
bocadillos
and
tostadas
topped with tomato,
queso Manchego
and
jamón Serrano
and homemade marmalade is also available!
Croissant Show is indeed quite a show, giving visitors a taste of island's diversity. And hopefully, the show can always go on…!