If someone asks me what it is in Paris that is very typical and different from other cities - I would say it is metro.
Metropolitain
is the symbol of the city, notable for its station architecture, influenced by
Art Nouveau
.
Image by Google


The first line opened on July 19, 1900, during the Exposition Universelle world's fair and now Paris is the second busiest metro system in Europe after
Moscow metro
.
The Métro's original art nouveau entrances are iconic symbols of Paris, and 83 survive. Designed by
Hector Guimard
in a style that caused some surprise and controversy in 1900, there are two main variants:
* The most elaborate feature glass canopies. Two still exist, at
Porte Dauphine
:
Image by Google


and
Abbesses
: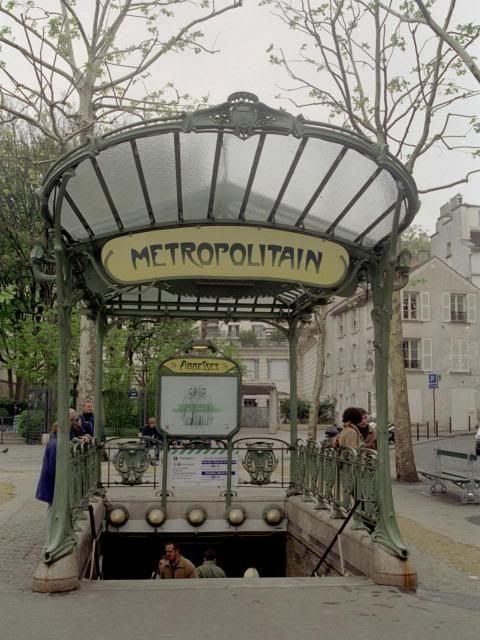 * The rest have a cast-iron balustrade decorated in plant-like motifs, accompanied by a "
Métropolitain
" sign supported by two orange globes atop ornate cast-iron supports in the form of plant stems.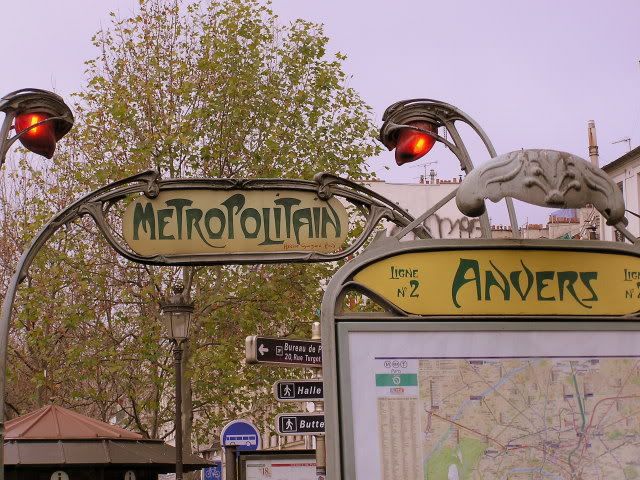 Later stations and redecorations have brought increasingly simple styles to Métro entrances.
* Classical stone balustrades were chosen for certain early stations in prestigious locations (
Franklin D Roosevelt
,
République
)
Image by Google


*Simpler metal balustrades accompany a "
Métro
" sign crowned by a spherical lamp in other early stations (
Saint-Placide
).
Image by Irene Suchocki


*Minimalist stainless-steel balustrades (
Havre — Caumartin
) appeared from the 1970s and signposts with just an "M" have been the norm since the war (
Olympiades
, opened 2007).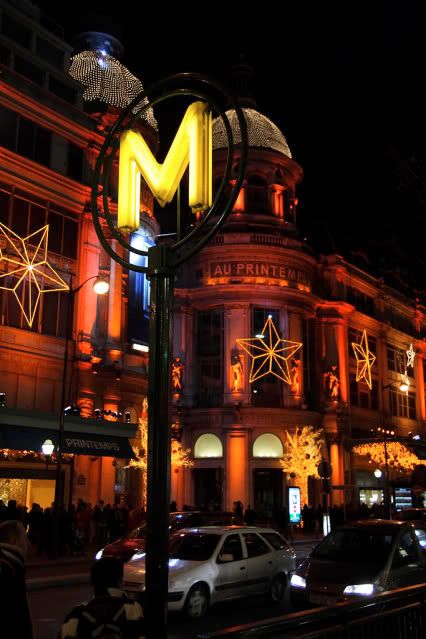 Image by Google


A handful of station entrances have entirely original architecture (
Saint-Lazare
), and a number are integrated into residential or standalone buildings (
Pelleport
). But I like so much more the old art nouveau stations - so exquisite, unique and modernist!