This art form is very popular in China but is hard to come across in Europe - at least I have never seen anything similar to this. If you have - leave a comment, I'm very curious! It existed in China for thousands of years with a long history and different themes and designs. The oldest surviving paper cut out is a symmetrical circle from the 6th century found in
Xinjiang
. You can visit the blog of
Mr Lee
- an artist carving paper cut art works. He ezhibits his works there and demonstrates the actual way he is carving on paper: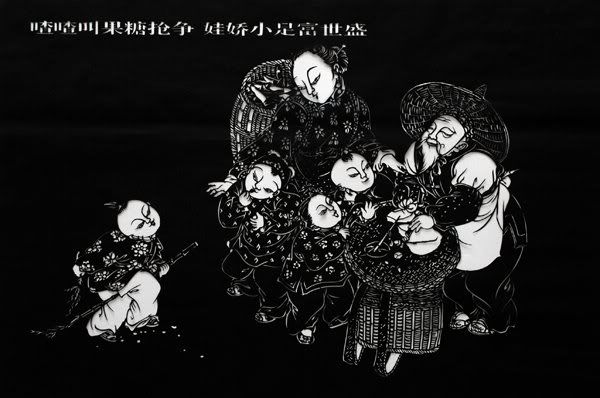 The blog is also full of pictures about China reflecting traditions and lifestyle and also has its
Travelling in China
series.
Here are paper cuts I found on the window of my hostel room when I was staying in
Pingyao
during my trip through China last September. I like how they look together with those old window frames. Will be posting more photos from China soon.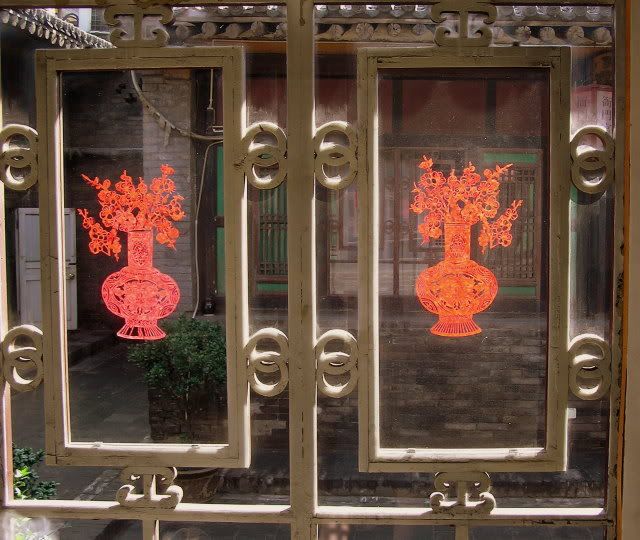 Paper cutting works sold on the street in China: