It is curious how one can get inspired by listening, watching, reading or SEEING something beautiful - an original pattern, objects arranged by form and colour or simply something different from anything else seen before. Visual perception seems to be very much connected to our emotional world. Just imagine a collection of all the small things and pictures which recently caught your attention and provoked positive reaction - this is also a good reason why many people blog ;). You can have such a collection always at hand and be able to change and update it according to what you like/feel/are into at the moment. All you need is a cork board and some pins - and you can put together all the things you find so cool and have your very own inspiration board. It is such a simple yet such a joyful thing to do and to have. Here is a photo of my first inspiration board I created about 2 years ago.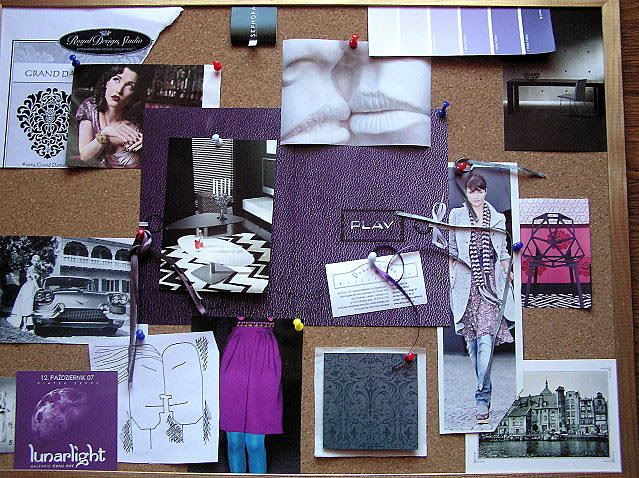 And I haven't stopped since then really... It seems like putting together little collections of things which inspire and appeal to me is something which will never get me bored. I will be posting some more snaps of my inspiration boards in the future. Seems like this pastime becomes more and more popular among many people - check out the whole collection of
inspiration boards
on Flickr and get inspired!