My recently favourite place to shop in London.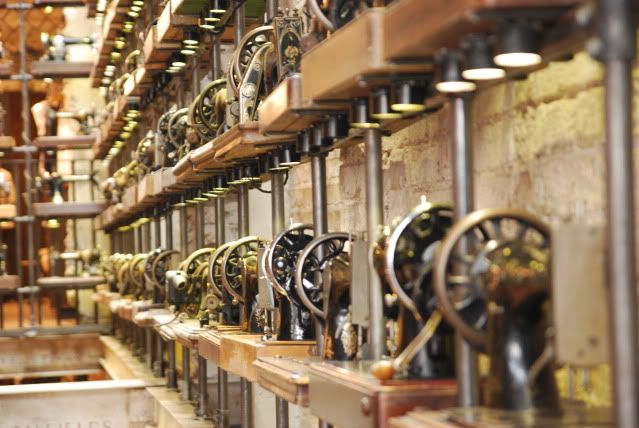 Their clothes were made to look well worn-in and seem to have that rock-inspired formula with a special distressed shabby chic look. Things in grey, beige, black and battered denim and the Victorian-style boots without laces look like they've just stepped out of a music video.
Their trademark motif is a ram skull which goes well with the interiors of edgy rails and rusty lamps, wooden floors and vintage sewing machines. These days I could easily wear this everywhere. But I really wonder how long it will take before this becomes another boring Zara...
photos by Arek