I'm always tempted to post about summer holidays in winter.. All these sunny photos remind of the good times and make me more and more hopeful that another vacation is only a couple of weeks away... (keep the fingers crossed...) Here is a glimpse of the Greek islands, Milos in particular, a beautiful volcanic island, not very crowded and strangely enough not that popular among tourists as other islands of The Cyclades range - the fact I really enjoyed.
The island was blessed with all the picturesque views and all the amazing things one can come across here, just a perfect place to give birth to Venus de Milo - in fact, there couldn't be a better place. The warm volcanic sea waters and the hot volcanic sand where the locals can cook their food, the colourful fishing villages, the secluded beaches with access only from the sea, the amazing volcanic ranges of all colours imaginable - and of course the hospitable people.
I will always remember the emerald water of the Aegean seas, the rocky beaches and well hidden caves, the typical bleached houses with doors and window frames painted all the imaginable hues of the sea - blue, aquamarine and turquoise - the colour of Greece..., the beautiful sunsets best watched from Plaka, the old town and the highest point of the island, and of course the little tavernas with a huge variety of tasty Greek food grown in the sun kissed fields and cooked traditionally. And if you went there once - you will come back.. Anyone would.
Every Greek island is different, it is really hard to pick the favourite one. I have still not decided for myself...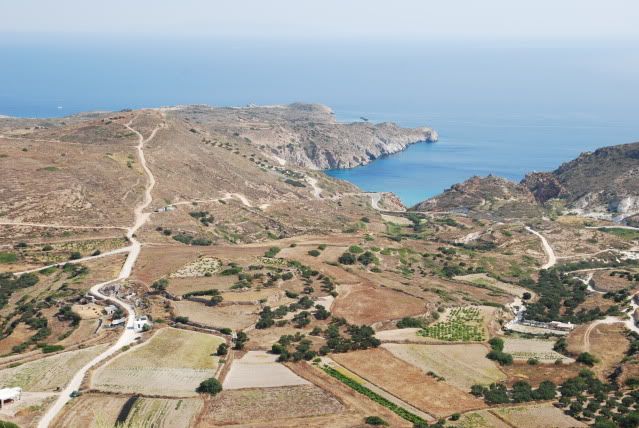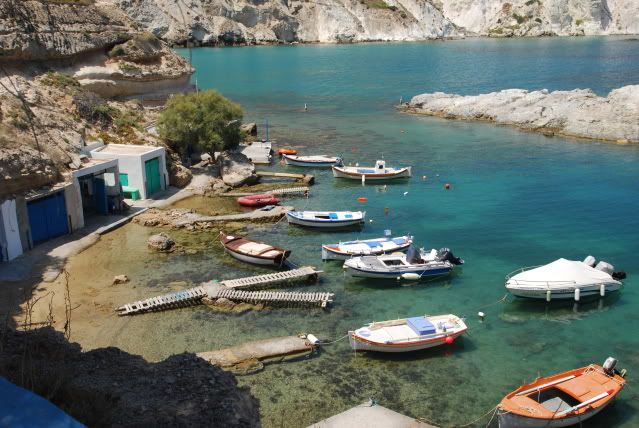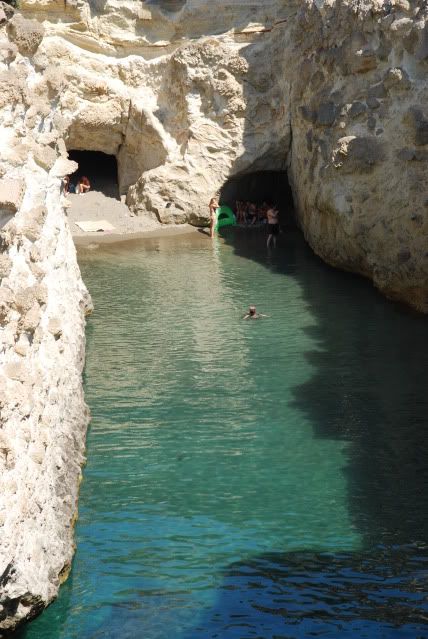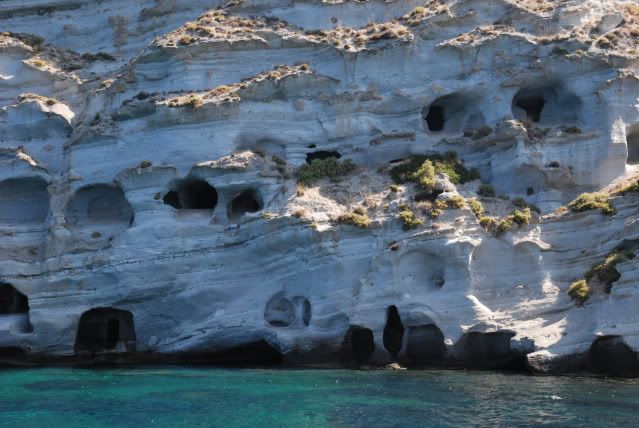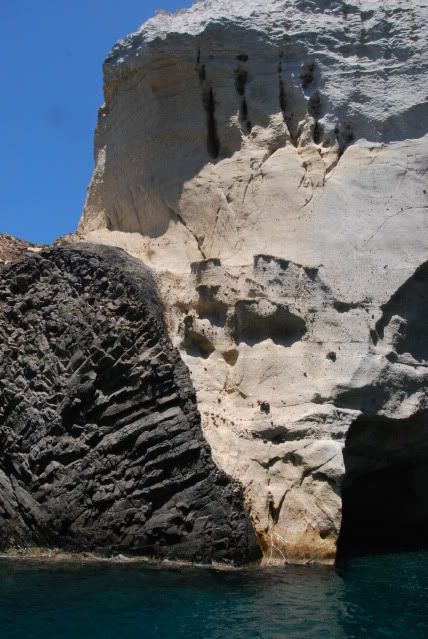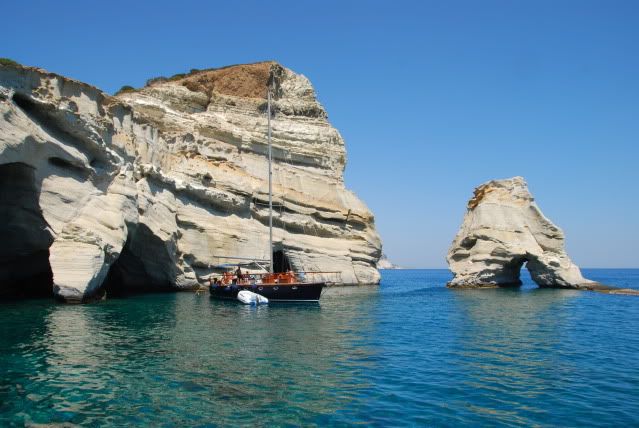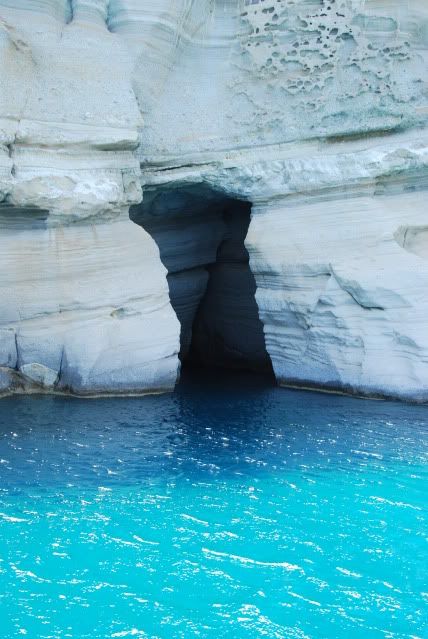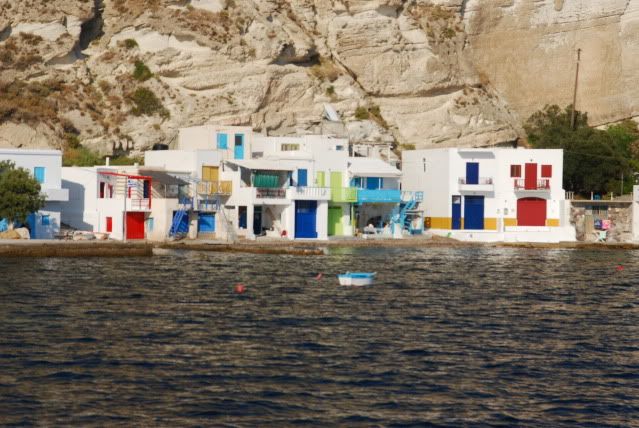 all photos by Olga&Arek