DISCLAIMER: if you are not interested in botany you might want to straight away move on to the next post :)
on the way to Chikmagalur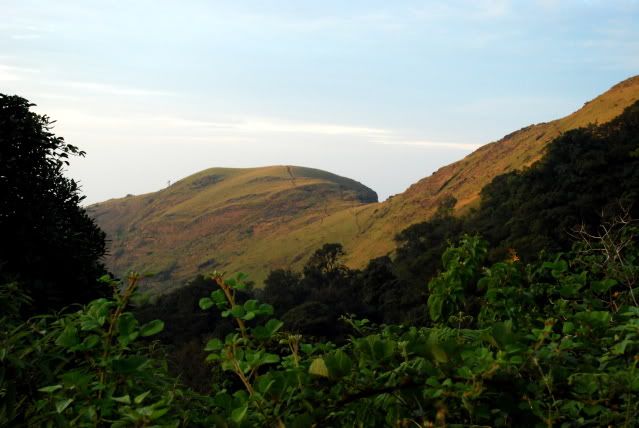 Chikmagalur hillstation
coffee plantations
Recently we had a chance to visit
Chikmagalur
, a hilly area in Sourthern India where coffee is grown due to very favourable climate conditions. Chikmagalur is located at an elevation of more than 1037 meters and the hillstations around it are famous summer retreats since they remain cool even during summers. We went for a plantation walk with the plantatioin keeper, Vincent, who worked there for over 20 years and knows every secret path of these 120 acres. Here are some of the things he helped us to notice, discover and learn.
It appears that poinsettia - which has become a traditional Christmas plant can grow into a tree! It was also funny for me to see all the plants we normally perceive as pot plants growing as trees in the wild.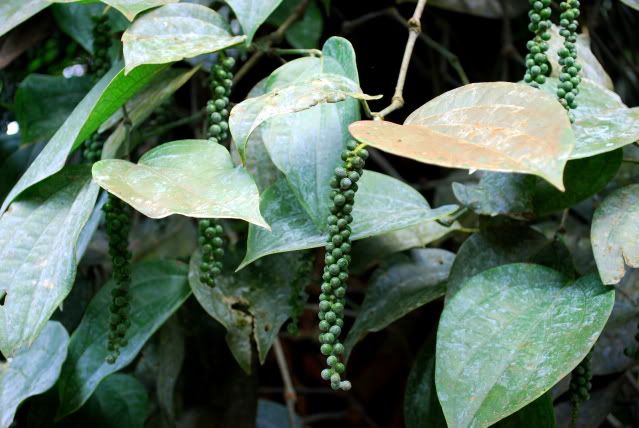 Black pepper is typically grown along with coffee as a side crop - on this plantation it trails silver oaks which are often planted with coffee plants to provide for the necessary shade for them. These not yet ripe seeds already have the taste of black pepper. I didn't know that green and white pepper are not pepper varieties but simply differently processed black pepper plant seeds.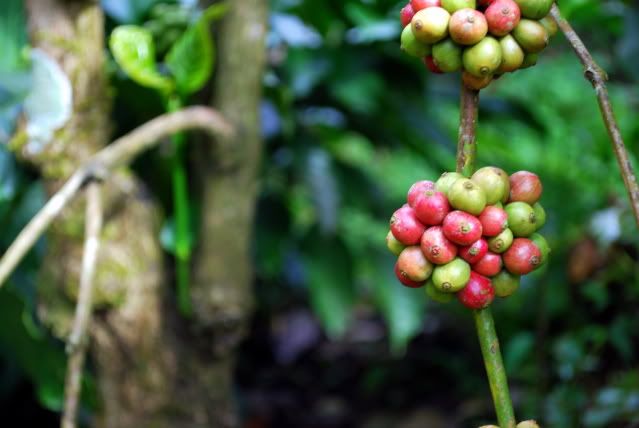 Coffee is really a fruit. Coffee branches form delicate white, jasmine-like blossoms that last for a little more than a day. These blossoms give way to coffee "cherries" that are red and round and very much resemble our own native cherries. It takes 3 to 5 years for the plants to begin producing and that is possible only with the proper combination of climate, rain, sunshine and shade. Harvesting is done primarily by handpicking.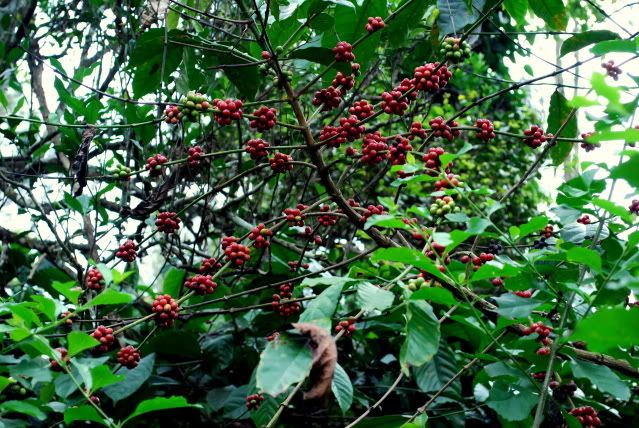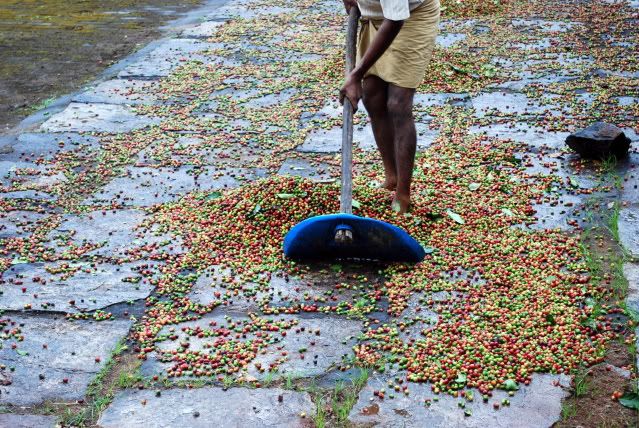 Cherries are picked off the tree or from the ground. Since only the ripe coffee cherries are picked, each tree can be picked numerous times during a season. But the cherries are not what the coffee farmers are seeking. Rather, the prize is the twin coffee beans inside the coffee cherry. The outside of the ripe coffee cherry is covered with thick skin. This skin can be red, or yellow or even brown and it encloses a layer of sugary, jelly-like flesh or pulp. The coffee beans are under the pulp, covered by a thin protective layer called the parchment. Inside the parchment there is yet another covering over the beans called the silver skin. To be able to harvest the beans, the pulp, parchment and silver skin must be removed.
It was interesting to learn how some spices we use in daily cooking grow and look like:
cardamon
clove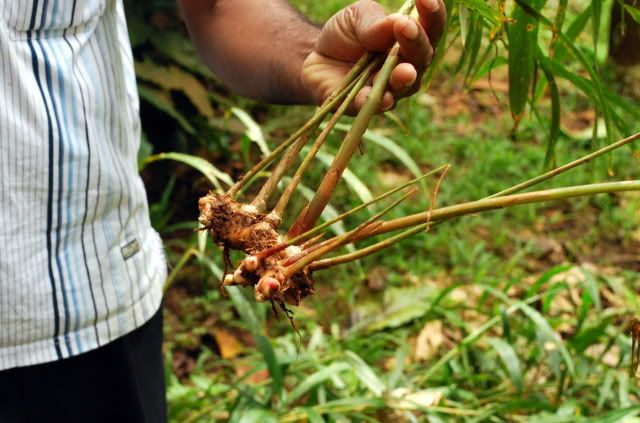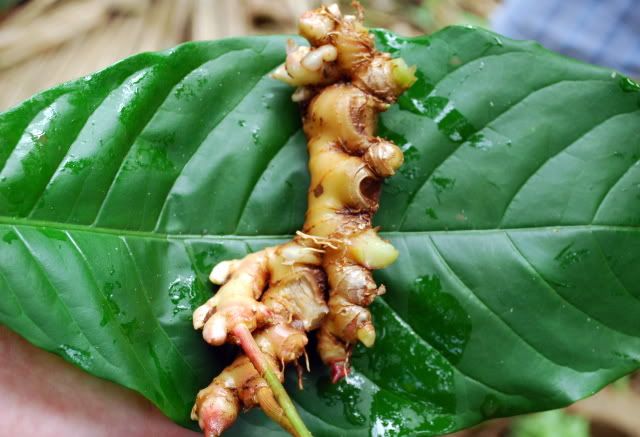 ginger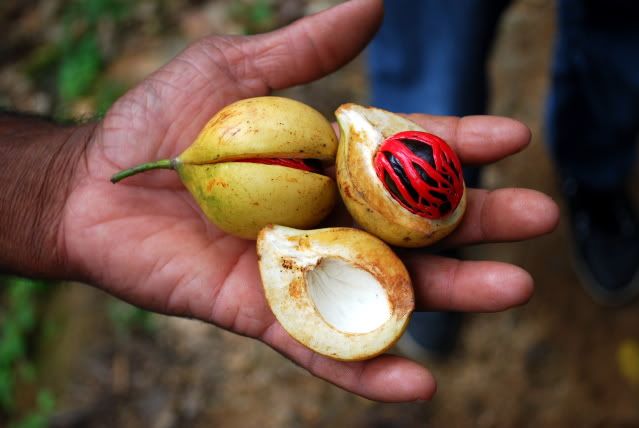 and nutmeg, which looks a liitle like brain
There were more plants which caught our interest:
areca palms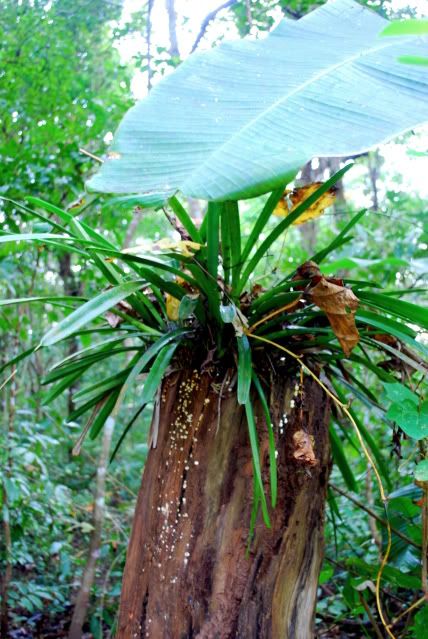 orchids, growing at other plants' sake
fishtail palms
avocado trees
chiku or sapodilla fruits
papaya trees
vanilla orchid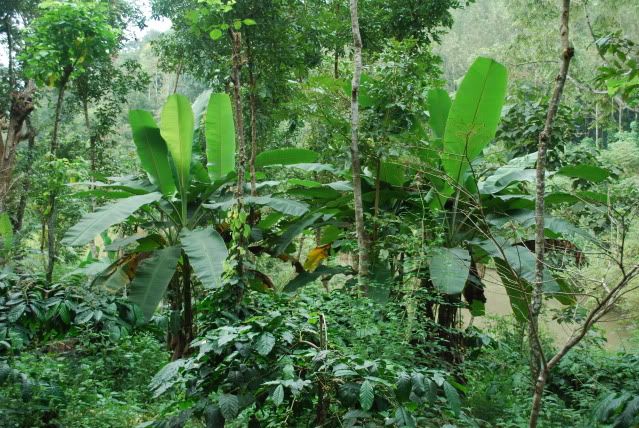 and of course banana trees
and their amazing blossoms!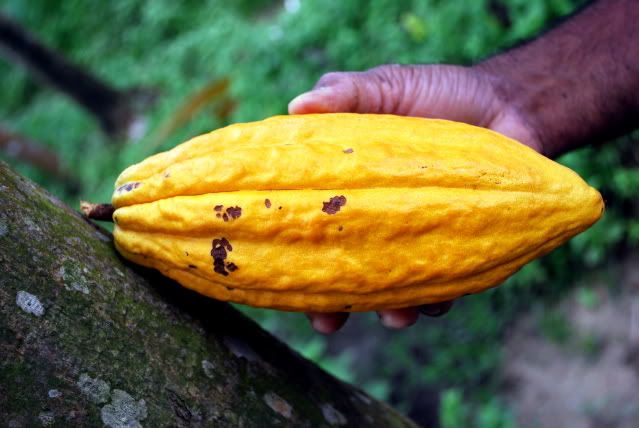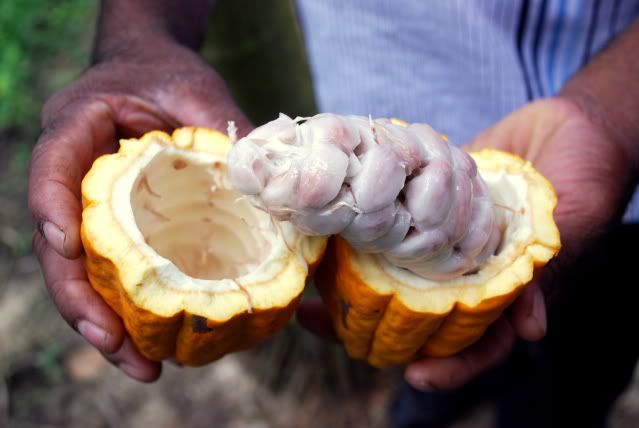 And then - cocoa fruits - the pulp and seed skins of which have a very peculiar sweet and sour taste
This flower called nagalingam (or Shivalinga - in the name of the god Shiva) is very special in India, as hindus revere it as a sacred tree because the petals of the flower resemble the hood of the Naga, a sacred snake, protecting a Shiva Lingam, the stigma.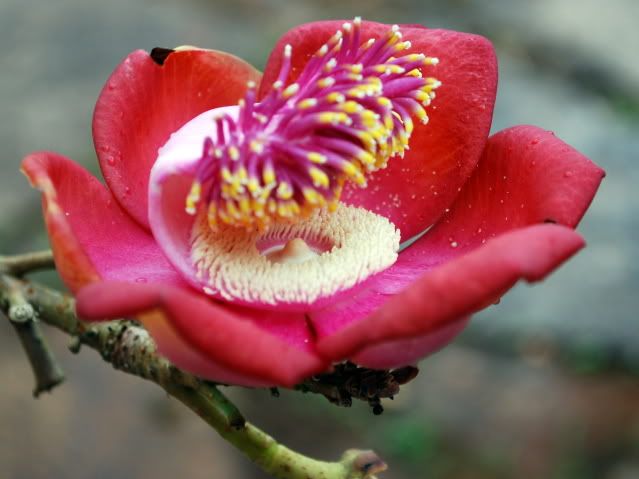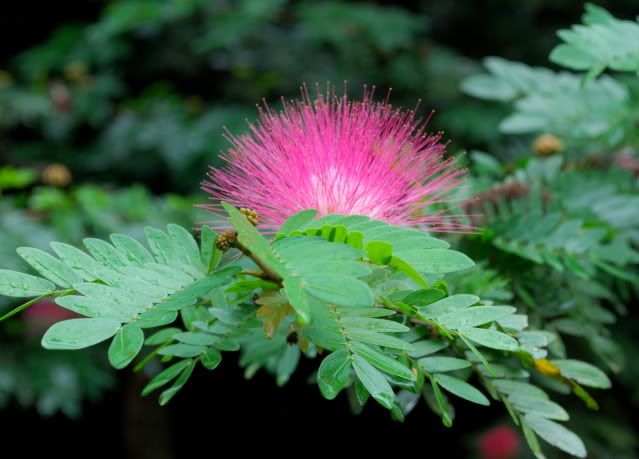 this flower is so beautiful - if you recognize it please let me know the name!
The plantation surroundings struck with bueaty as well as their rich fauna.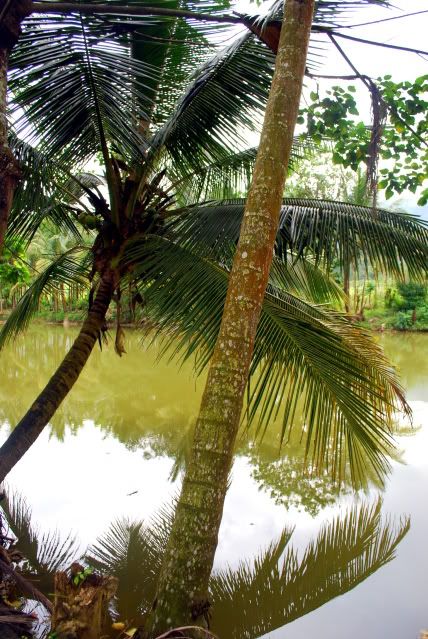 if you have a closer look you might be able to see a hidden corcodile here :)
This interesting creature definitely knew how to protect itself! Does anyone know its name?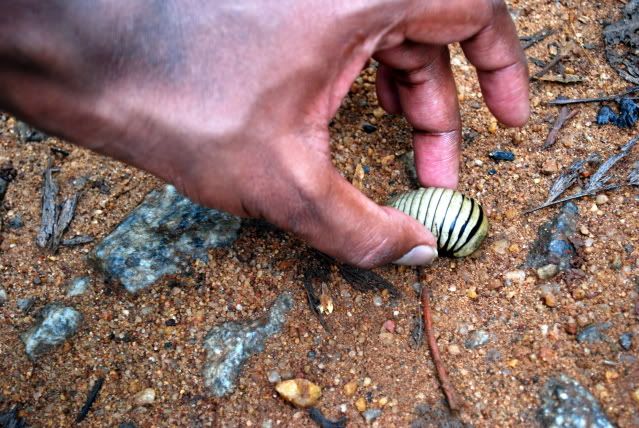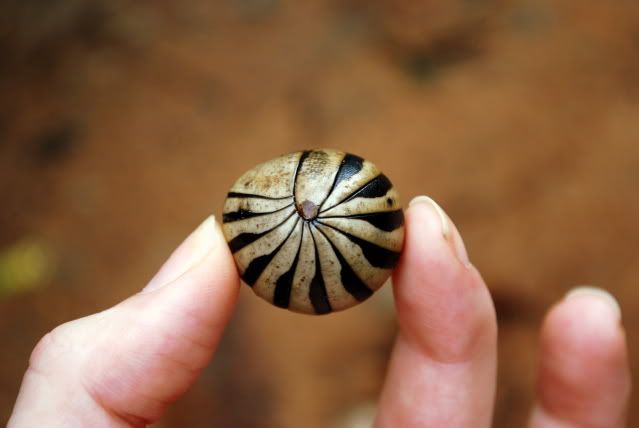 All images by Olga and Arek