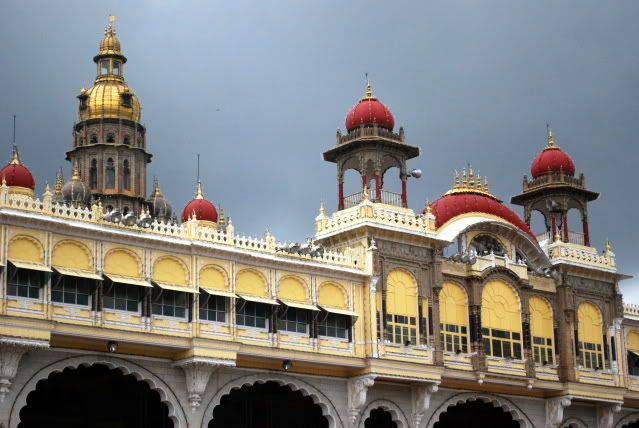 Our next destination was The Palace of Mysore, which is the official residence of the Wodeyars - the erstwhile royal family of Mysore. The palace was commissioned in 1897, and its construction was completed in 1912. Although tourists are allowed to visit the palace, they are not allowed to take photographs inside the palace :( - it is very strict and one can't enter with a camera, which is a pity because the insides of the palace are beautiful and full of oriental works of art. In order to enter the palace - all visitors must remove their shoes and enter barefoot.
Words can't really describe what I saw inside, but it from the below you might get an impression...
Ambavilasa or Diwan e Khas room was used by the king for private audience and is one of the most spectacular rooms. Entry to this opulent hall is through an elegantly carved rosewood doorway inlaid with ivory that opens into a shrine to Ganesha. The central nave of the hall has ornately gilded columns, stained glass ceilings, decorative steel grills, and chandeliers with fine floral motifs, mirrored in the pietra dura mosaic floor embellished with semi-precious stones.
The palace and the nearby temples are lit with thousands of bulbs after dark and really look as if they were from a fairy-tale.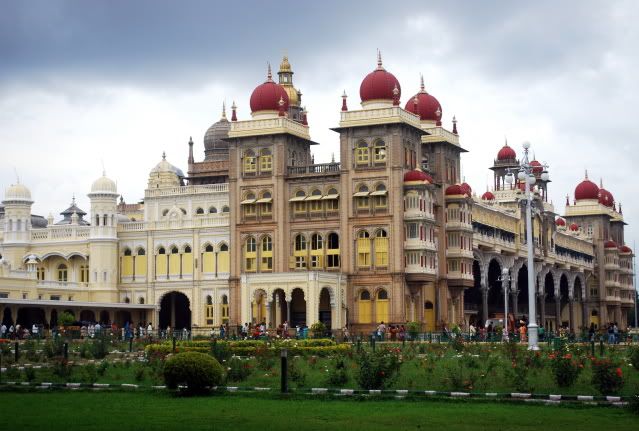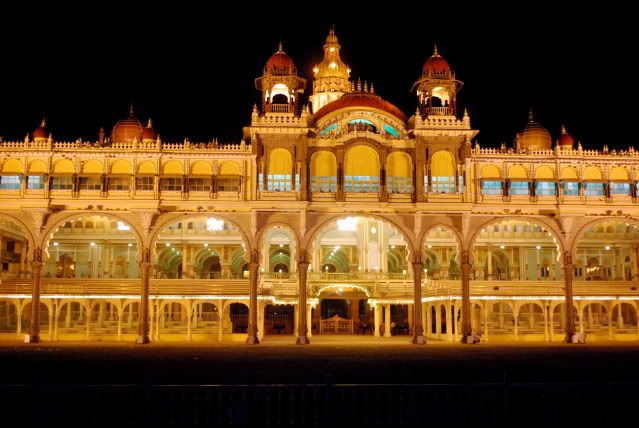 Photos by Arek and Magda Nienaltowska