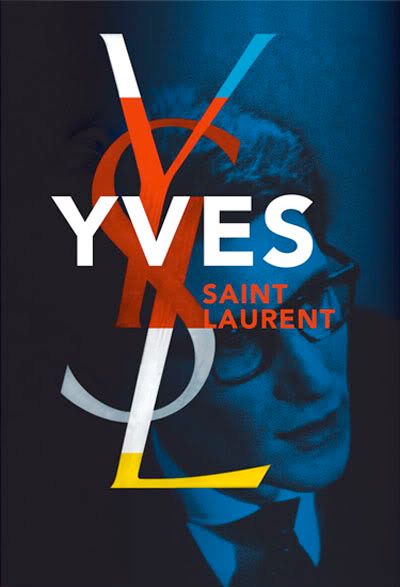 Photo via Google
By chance and extraordinary instinct, I'm one of the last to hold the secrets of haute couture and perhaps complete the circle of its history.
Yves Saint Laurent

One of the most impressive sites I visited in Paris this time was Yves Saint Laurent exhibition in Petit Palais.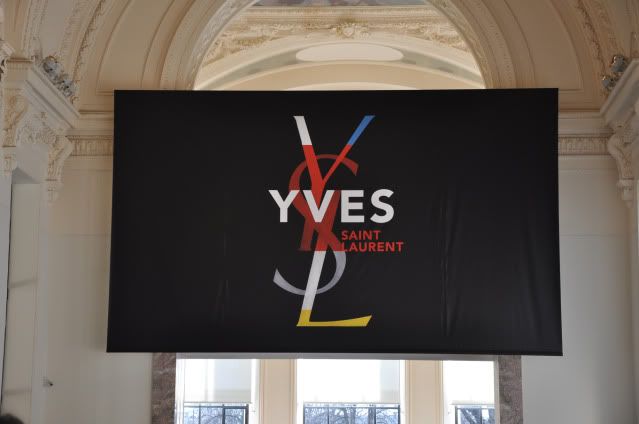 Photo by Arek
The legacy of Yves Saint Laurent gets a deep exploration in this exhibition. The show is the first in Paris since the designer's death in 2008 and it analyzes the full measure of Saint Laurent's considerable influence on fashion.
At the most luxurious level of dressmaking - the 'Haute Couture' YSL created clothes that were pure perfection in their construction, perfectly sublime in their proportion, ravishingly dazzling in their pure color and imaginative in the mix of texture and colour.
Photo via Google
Photo by Arek
Today much of what he achieved is taken for granted, but forty-fifty years ago, when he had his first collections, it shocked and rocked the establishment. He understood the path to the future even though the general public was not always receptive, and reassured with interviews, magazine and television ads to explain his collections.
Photos via Google
The total of all his work is shown in about 307 models of high-fashion and ready to wear clothes. Also various photographs and films spanning over 40 years tracing the story and the evolution of Yves Saint Laurent, the man and the fashion institution. You can also see his real and 'mental' studios.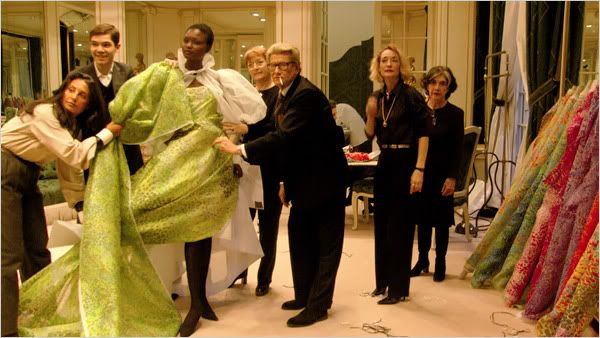 Photo via Google
The exhibition takes place from March to August and is open to the public every day from Tuesday to Sunday from 10:00 AM- 06:00 PM. The grand entrance of the Palais is breathtaking, and I, like everyone else, stopped in my tracks, lingered, wandered around, and enjoyed the marvels of the inner garden with its beautiful quiet café and a book shop with its extensive collection of books on fashion.
Those who can't make it to Paris this summer can still enjoy the beauties of all the 15 exhibition halls virtually on
YSL Retrospective
(in French only), there is also a
video
about the exhibition and various other videos of his Haute Couture collections:
Video via You Tube