This trip has been extraordinarily good.
The sun shining almost around the clock, breath-taking views and neck-breaking heights, neat red wooden houses, melting snows and blooming trees, hundreds of waterfalls, turquoise and dark blue waters and no other people around. I could never imagine fjords are like this.
I've felt good. Really happy and carefree. I don't know whether it's cause the sun was so bright, and everything is warm beautiful, or that I've spent a lot of time in a country where there are really few people around.
I couldn't imagine that fjord water can change its
colour
so much and the biggest surprise was to see it become so
turquoise
- just like the waters of the Mediterranean.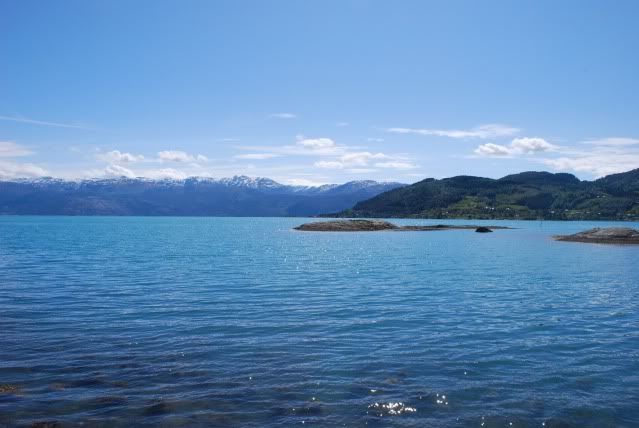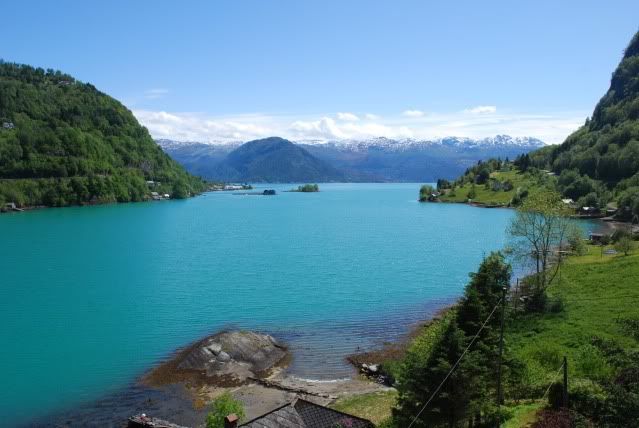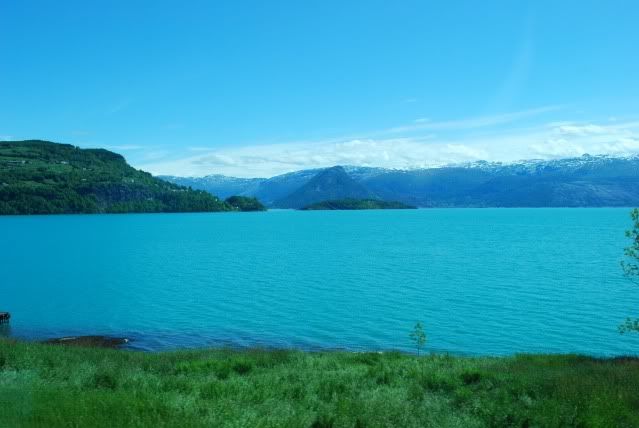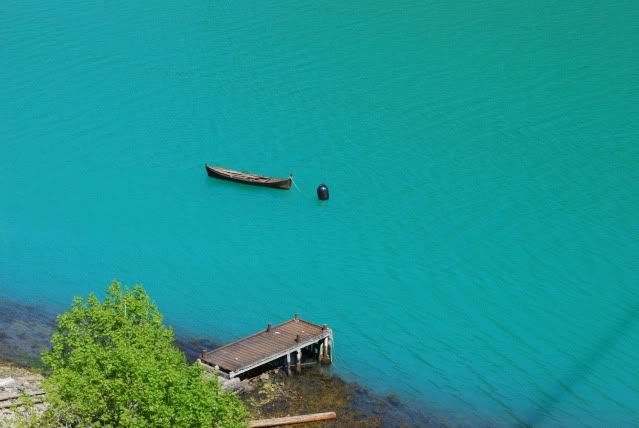 All photos by Arek