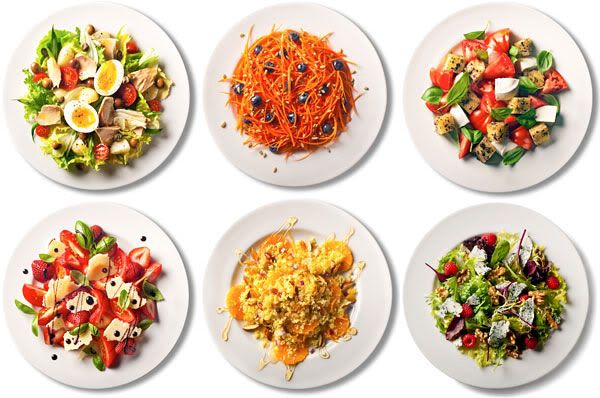 Image by Francesco Tonelli for The New York Times
FRESH AND FRESHER Clockwise, from top left: tuna, egg, green beans; carrots, blueberries, sunflower seeds; croutons, tomatoes, mozzarella; walnuts, blue cheese, raspberries; couscous, oranges, honey; strawberries, tomatoes, Parmesan.
I found this great NY Times article with 101 recipes for very simple yet what looks like delicious salads. Summer is on it's way after all, and soon, oh very soon, we are going to have all the necessary ingredients. So there you go,
here
are enough salad ideas for you to spend the whole summer with and never get bored.