Calendar winter has already begun and so have the preparations for Christmas in many countries, towns, homes, shops... and blogs! Exciting time - my absolute favourites are lights, old-fashioned carousels, red'n'green things, candles, packing presents, ginger cookies, winter decorations...
Floss
came up with a great idea of sharing all of this excitement - and one can really feel the preparations, expectations and the beauty of pre-Christmas days in the air now!
For me these days are all about real winter and snow and a lot of sun - this is how the winters are in
Belarus
where I come from and I immensely miss them. Winter used to be my favourite season of the year - proper winter that is! And I still love being outside and enjoying the weather when the sun is shining, and the snow is squeaking under my shoes, and it's -20C!
So here is some glitter and light, snow and ice and of course art also coming from a proper winter.
Jukkasjarvi
from Swedish
Lapland
is quite interesting, because it's not just a museum of Ice Art, it's a hotel where you can properly spend some days.
The
Ice Hotel
is situated in the village Jukkasjärvi, 200 kilometres north of the Arctic Circle in Sweden and 17 kilometers from
Kiruna
, the nearest town. The heart and backbone is the
Torne river
flowing freely through the unspoilt wilderness. Covered with a meter thick ice layer in winter time the river is the source of all the art, architecture and design. The pure water and the steady movement of the river creates the clearest ice possible.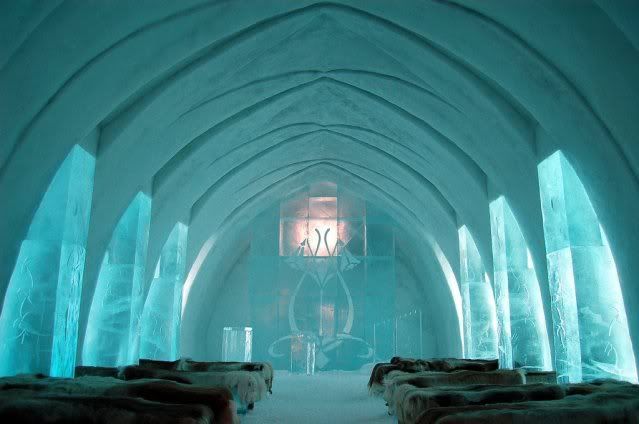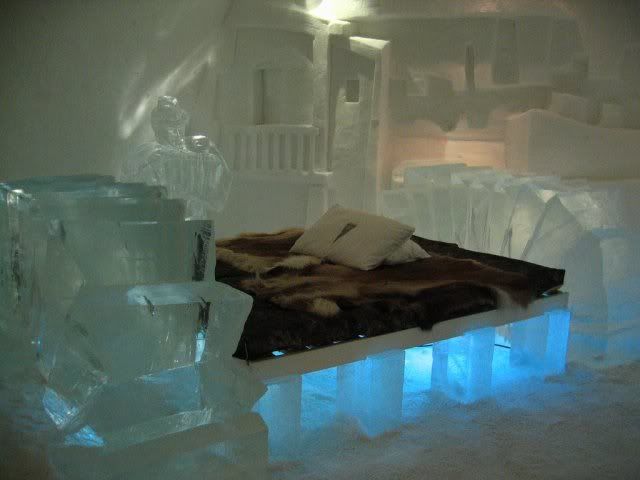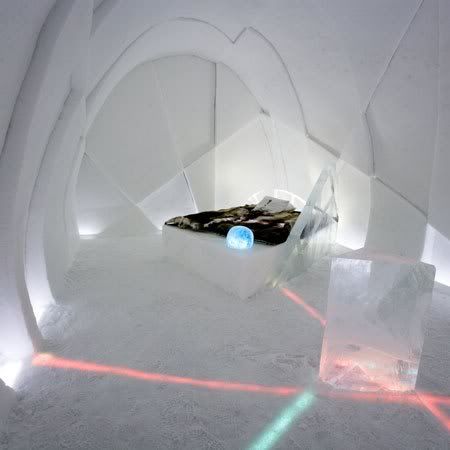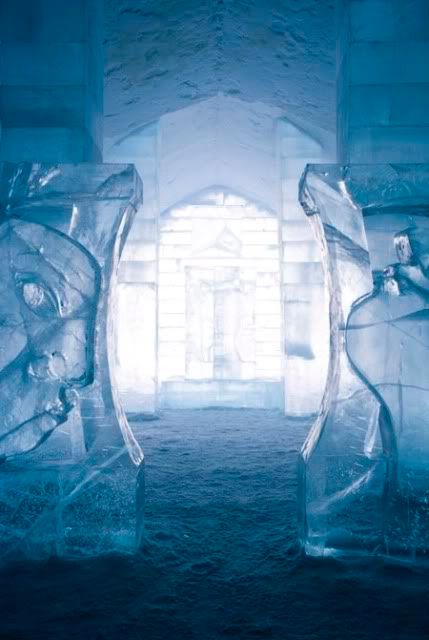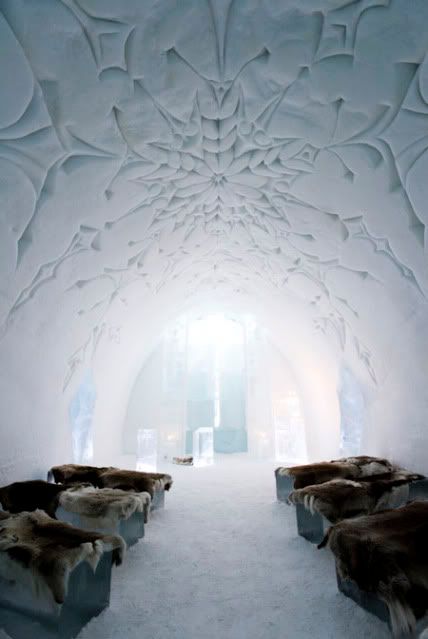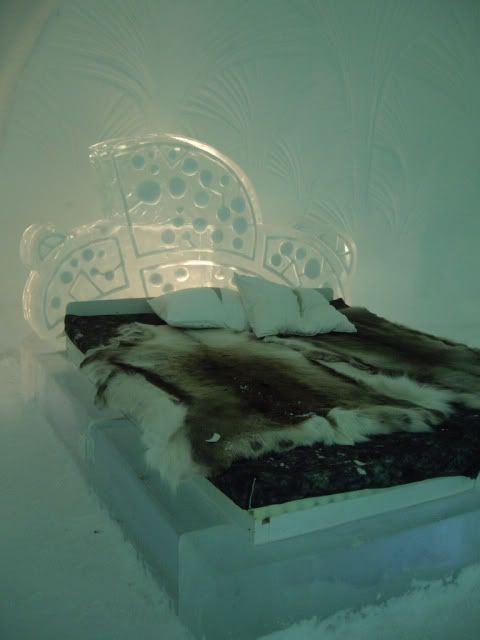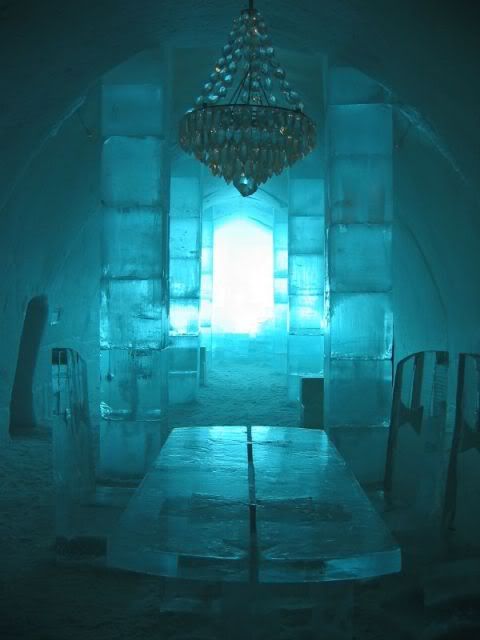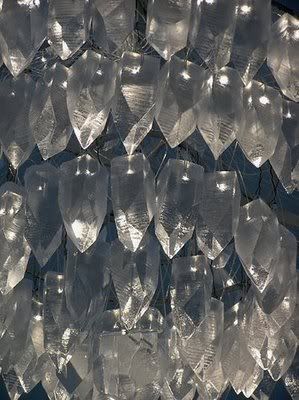 Images by Google