Someone is in for a real treat today :). Don't you find this candy lovely and utterly delicious? At some point I started to regret I couldn't try these colourful little things... because they look amazingly real!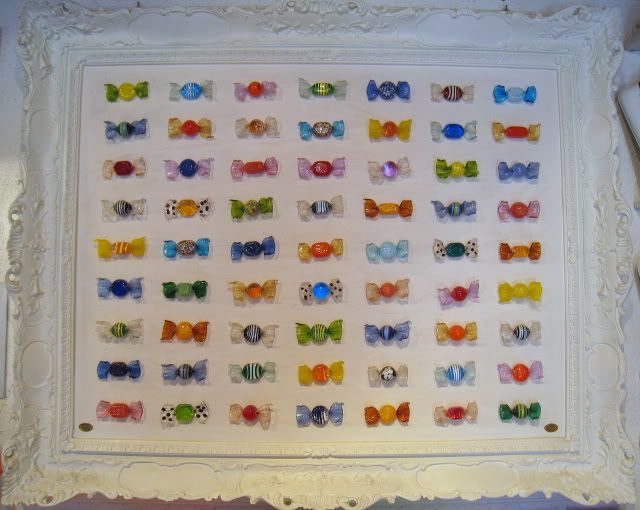 Through time and across continents, stories of sweets and their inventors intrigue and entertain us. These ones are made of coloured glass, in the best traditions of
Murano glass
makers. I came across this little 'candy shop' while exploring the picturesque island of
Burano
, where also every house has a different
colour
. I find these little sweets incredible - it seems they could be any imaginable colour!